Ask yourself the following questions when you order:
Am I ordering small, flat items such as jewellery or smartphone accessories?
Am I ordering from an (Asian) low-cost online store?
If the answer to either of these questions is "yes", chances are your order will be delivered in an envelope.
! Carefully read the transport conditions in order to assess the risk !
Example: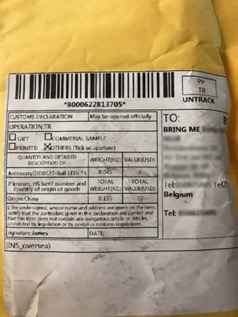 Where should I have my online orders delivered if they're shipped in an envelope?